Reflexology, Pregnancy Reflexology, Stone Sole Therapy, Bodytalk, Other Therapies in Farnborough, Hampshire
Welcome to my web-site. Please enjoy reading about the therapies I offer and how I work. Ifyou would like any further information the best way is to send me an email or you can give me a ring.
Gaia Holistic Therapies, based in Farnborough inthe Surrey Hampshire Berkshire borders region and close to Fleet, Camberley, Aldershot, Sandhurst and offers a range of treatments, designed to work with the person and enhance the body's own healing abilities, allowing the body and mind to unwind and totally relax, thereby optimising the healing effects of the treatment.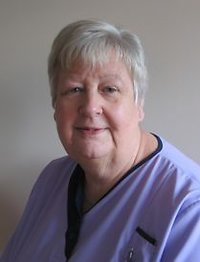 My name is Sheila Lindop and my practice is based in Farnborough, Hampshire GU14 8BP, but close to Camberley, Aldershot, Fleet and surrounding areas. I am a fully qualified and insured Reflexologist, Bodytalker and Counsellor (although I do not now offer Counselling as a therapy). I have worked as a Reflexologist since 2005 and am registered as a Fellow member of the Association of Reflexologists.

I have also done post qualification studies in Maternity (pregnancy) Reflexology and courses on fertility issues incorporating Precision Linking. I continue to attend training days to update my knowledge and skills, including Reflexology Lymph Drainage, which is gaining a reputation in helping those who have breast cancer, but it is also very helpful for lots of other conditions as well.

I have done a course on Mindful Reflexology and had a number of clients suffering with anxiety, depression and insomnia, this protocol has been successful in helping to support lessening the anxiety and stress and depression and helping them to sleep better.

Reflexology continues to be a developing therapy and there are always lots of new things to learn which can then be used to enhance my treatments.

I love doing reflexology and part of my passion for doing it is because it has helped me on my health and well-being journey over many years. Working with all the different aspects and range of clients is fascinating but in addition I have a special interest in pregnancy and pre-conception, sub-fertility, preparation for IVF. I would like to encourage both partners to come for reflexology, as I think the men sometimes get forgotten and it is important for both partners to be as healthy as possible.

I am not limited to fertility, I like to work with a whole range of clients which makes for an interesting practice. As a result of Covid, and now the energy and cost of living crisis, it is producing stress and anxiety in our daily lives on an unprecedented scale and I am finding that my clients are finding reflexology really helpful in keeping them more balanced and less stressed and therefore more able to deal with whatever is happening in their lives. I also have a good listening ear!

You can also add hot stones to your reflexology treatment, for a small extra charge. As the stones need to be heated this needs to be pre-booked.

I am excited to be able to offer Bodytalk (www.bodytalksystem.com) and am a Certified Bodytalk Practitioner. This is a relatively new ground breaking therapy and I have had some good results so far. Lots more information on the Bodytalk page.


Appointments
All the covid restrictions have now been lifted but I continue to take extra care. Masks are no longer required but if you prefer to wear one and would like me to wear one too then please let me know. My regular working days are on Tuesdays and Wednesdays between 11.30 am and last appointment 4.30 pm. I also offer appointments at other times on request, so please do contact me if you would prefer another day or time.

Gaia Holistic Therapies is located in Farnborough, close to the M3, A331 and A325, and is easily accessible from Farnborough, Farnham, Fleet, Frimley, Mytchett, Ash, Camberley, Yateley, Sandhurst and Aldershot.

Most of my clients find the easiest way to contact me is to email me at sheila@gaiaholistictherapies.co.uk for an appointment or you can telephone me, on 07810 634712 (mobile) or on the landline 01252 515814 for an appointment. I am always very happy to discuss any of the treatments before you book. If I'm not available to take your call personally please leave me a message and I will return your call as soon as possible.

In May 2018 new GDPR (General Data Protection Regulation) regulations came into force and it is now necessary for each client to give me permission to hold their data by reading my privacy policy and signing a form at our first appointment. Please go to Privacy policy

Payment by bank transfer is preferred but you can still pay by cash if you prefer. I can no longer accept cheques.

HEALTH AND SAFETY

Although all Corona virus restrictions have been lifted I do ask that if you feel unwell with any sort of cold, flu, or Corona virus symptoms that you let me know before your appointment and we can decide whether to go ahead or reschedule.

Whilst I normally have a 24 hour cancellation policy, I am dropping this for the time being because I would much rather you re-arranged your appointment if you or one of your family are feeling unwell, Covid related or not. The important thing is to try and make it as safe as possible for everyone. The same would apply to me and my household.

Gift vouchers are also still available and will have a one year expiry date. So if you want a gift for a special friend or if you have a special occasion coming up and feel like some TLC, then your nearest and dearest could also get you a voucher. If you want to shop early for Christmas then the gift vouchers will be valid until 31/12/2024.


I am so pleased that we are back to offering reflexology appointments, as they were before Covid. . During lockdown I have done a couple of online courses, one called Round about Digestion, and also Round about Respiration by the excellent Danish Reflexology tutors, Peter Lund Franson and Dorthe Krogsgaard. I have also done a course on the Release points by Chi Medics and look forward to incorporating what I have learnt into my sessions, where appropriate. My own feeling is that we need reflexology more than ever these days, and if you are reading this page and are thinking about it then do come and give it a try or ring me to have a chat to see what benefits it can bring to you.













Pages updated on 31 October2023